Alternative name: Chestnut-breasted Bunting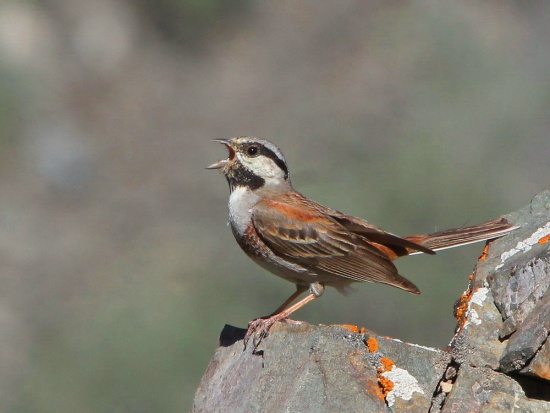 Emberiza stewarti
Identification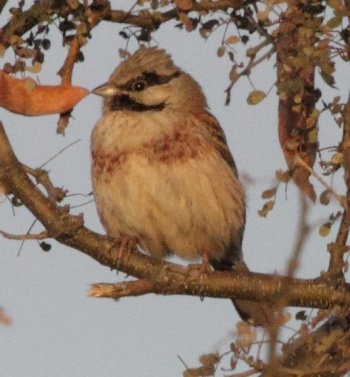 15cm (6 in)
Rufous upperparts
Grey underparts
Whitish-grey head
Black eye stripe
Black throat extending to sides of head
White upper breast
Broad chestnut breast band
Brownish wings
Long tail
Distribution
Asia: found in southern Turkestan, Kazakhstan, Turkmenistan, Kyrgyzstan, Tajikistan, northern Afghanistan, China, Tibet, northern Pakistan, and north-western India and Western Himalayas.
Taxonomy
This is a monotypic species[1].
Habitat
Boreal shrubland, mountain scrub, rocky gulleys in lightly wooded hillsides, forests, temperate grassland.
Behaviour
Diet
Their main diet consists of a variety of seeds, with the addition of berries in the autumn and winter. Youngsters are fed mostly on insects.
References
Clements, J. F., T. S. Schulenberg, M. J. Iliff, D. Roberson, T. A. Fredericks, B. L. Sullivan, and C. L. Wood. 2016. The eBird/Clements checklist of birds of the world: v2016, with updates to August 2016. Downloaded from http://www.birds.cornell.edu/clementschecklist/download/
Avibase
Handbook of the Birds of the World Alive (retrieved February 2017)
Avianweb
Recommended Citation
External Links