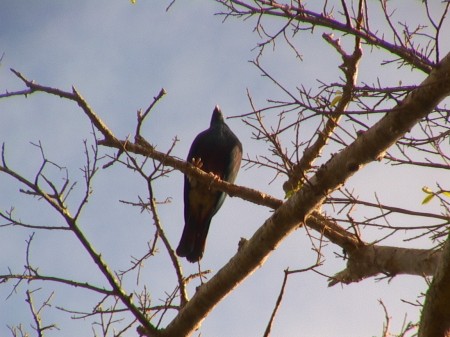 Overview
To do
Birds
Notable Species
Around the camping place are some big trees. I saw Notous there in December last year and also 2 years ago.
At beach I saw Pacific Heron and Great Frigatebird and Lesser Frigatebird. On the way to main street I saw Red-throated Parrotfinch, Sacred Kingfisher very common, New Caledonian Crow, Rainbow Lorikeet, Grey Fantail, Dark-brown Honeyeater, Spotted Turtle Dove, Indian Mynah, Swamp Harrier, New Caledonian Friarbird, White-breasted Woodswallow
Rarities
To do
Check-list
Birds you can see here include:
To do
Other Wildlife
To do
Site Information
History and Use
To do
Areas of Interest
To do
Access and Facilities
1 and a half hours drive north of Noumea, is the small town Yate. If you continue 10 km further you will reach the bungalow and camping area of Gite Iya.
The camping is very basic, only the price is quite high ( 1.500 Franc, is around 12 Euro ). It is located on a small bay with good snorkelling possibilities, but you have to walk over 100m of sharp stones before you reach the water.
Contact Details
To do
External Links
To do
Content and images originally posted by albatross02