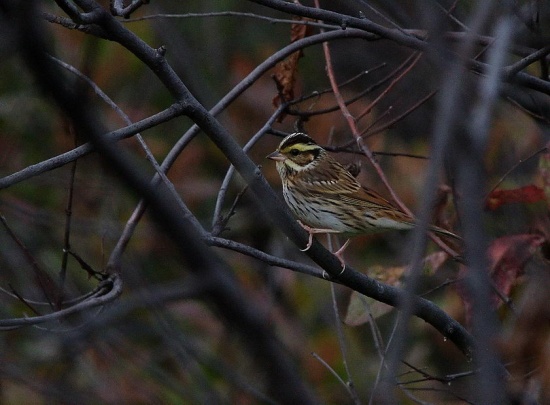 Emberiza chrysophrys
Identification
13–15 cm
Breeding male
Females and young birds have a weaker, browner, head pattern, some yellow in the eyebrow, white crown stripe
Distribution
Cenral Siberia, wintering in central and southern China.
Taxonomy
This is a monotypic species[1].
Habitat
Open taiga, river valley slopes and wetlands.
Behaviour
Breeding
They nest in trees. The clutch consists of 4 eggs.
Diet
Their diet is not well recorded. Thought to consists of seeds and insects and spiders.
References
Clements, J. F., T. S. Schulenberg, M. J. Iliff, D. Roberson, T. A. Fredericks, B. L. Sullivan, and C. L. Wood. 2014. The eBird/Clements checklist of birds of the world: Version 6.9., with updates to August 2014. Downloaded from http://www.birds.cornell.edu/clementschecklist/download/
Handbook of the Birds of the World Alive (retrieved March 2015)
AvianWeb
Recommended Citation
External Links