Line 11:
Line 11:
 

==Behaviour==

 

==Behaviour==

 

The eggs are white.

 

The eggs are white.

 
+
 

==External Links==

 

==External Links==

−

[[Image:Barred-Owlet-Nightjar-3.jpg|thumb|350px|right|Photo by {{user|Xenospiza|Xenospiza}}<br />Varirata National Park, [[Papua New Guinea]]]]

 
 

{{GSearch|Aegotheles+bennettii}}

 

{{GSearch|Aegotheles+bennettii}}

 

*[http://www.aviceda.org/abid/birdimages.php?action=birdspecies&fid=25&bid=289 View more images of this species on the ABID]

 

*[http://www.aviceda.org/abid/birdimages.php?action=birdspecies&fid=25&bid=289 View more images of this species on the ABID]

 

[[Category:Birds]][[Category:Aegotheles]]

 

[[Category:Birds]][[Category:Aegotheles]]
---
Revision as of 12:31, 4 November 2008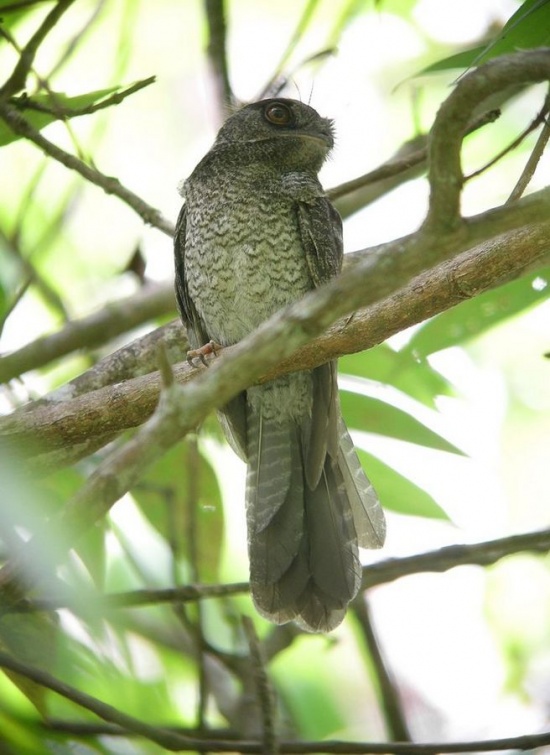 Aegotheles bennettii
Identification
20-23cm. Upperparts dark brown to blackish with narrow light lines, underparts pale grey to whitish buff with broad bars and spots. Sexes are similar.
Distribution
New Guinea and some sourrounding islands.
Taxonomy
Five subspecies are recognized: bennettii, weidenfeldi, plumiferus, terborghi, and affinis. In the past, Wallace's Owlet-Nightjar has also been included in this species.
Habitat
Moist forests.
Behaviour
The eggs are white.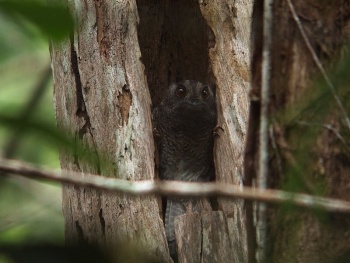 External Links