The perfect parallelism of the optical axes of both sides of the binoculars is vital for all settings of the inter-pupillary distance (IPD). If this is not guaranteed, double-images occur sooner or later. Even minor deviations, which are often not noticed because the brain and eyes compensate for them, result in symptoms of fatigue and headaches when used for longer periods.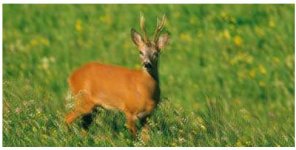 ​
It is also important that all moving parts for focusing (including the grease used as the lubricant), diopter adjustment, folding bridge, and eyecups work properly and precisely at all temperatures, all year round. The mounts for the lens elements and prisms must also ensure in the long run that the optical system does not fall out of alignment as a result of impacts or vibrations or extreme temperature fluctuations. Extensive quality checks which span the production process at ZEISS far exceed DIN/ISO specifications and ensure that all these specifications are met and provide reliable, enjoyable, use of the binoculars for years.
Contributing to maintaining the brilliance of the images provided by ZEISS binoculars is the LotuTec coating which ensures that most of the rain water beads-up and either drips off, or can easily be shaken off, and that dirt particles and fingerprints adhering to the lenses are very significantly reduced and made far easier to clean safely.