Last weekend i had to attend a wedding in the capital city of Chisinau, but after that it was just birding and herping in the Prut and Raut valleys. And like allways, we also checked the lakes arround Comrat and Cimislia.
Managed to only photograph only a handfull of birds, but if you are interested in the local herps just check out the link to my blog.:eat:
We feel quite blessed that a pair of Black Redstarts (
Phoenicurus ochruros
) chose the Barn Swallow nest above the main door, and allowed closer observations of their behaivour.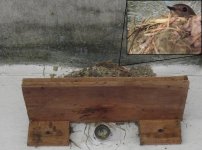 Then there was the pair of gorgeous Ruddy Shelducks (
Tadorna ferruginea
) just outside the city, raising seven offsprings, some of them pictured here among White Storks and Caspian Gulls (
Larus cachinnans
).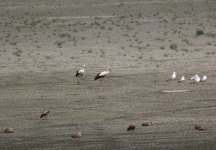 The best bird was a lifer
Temminck's Stint
(
Calidris temminckii
), that fellow forum members determined for us and to whom we are very grateful.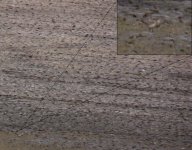 We also rescued a few hundred:eek!: amphibians trapped in abandoned wells: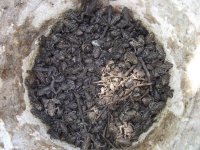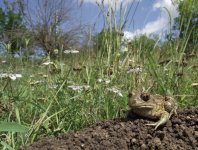 http://fieldherpingromania.wordpress.com/2013/07/18/moldova-12-18-07-2013/
Thanks for reading.Cheers!
Vlad