Camera Land / Supporting Vendor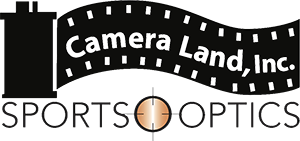 Camera Land's Store Wide 4th of July Sale Now through July 5th
It's the beginning of the 2nd half of the sales year combined with our 4th of July Sale added to the crazy deals we've picked up recently so now is a great time to give us a call, 516-217-1000, and get the Camera, Tripod, Binocular, Spotting Scope, Rangefinder, Riflescope, etc that you've been thinking about.
We've lowered the prices on our web site on all offerings from
Athlon, Element, GPO, Hawke, Konus, Kowa, Meopta, Pulsar, Sig Sauer, Sightmark & Steiner
A couple of insane opportunities include:
Meopta MeoStar B1 Plus 8x32 Binocular
reduced from $1,079.99 to only $950.39
Athlon Argos 20-60x85 HD - 45 Degree Spotting Scope
reduced from $369.99 to only $325.59
Check out our new Just Arrived Section and our Latest Sales Flyer
We appreciate all the orders and support. Please stay well and safe.
If there is anything you're looking for please give us a call at 516-217-1000. It is always our pleasure to speak with you.
Always give a call to discuss options and what would be best for your needs
Have a great day & please follow us on Instagram at gr8fuldoug1
Thank you for your continued support.
If there is anything else that I can assist you with please let me know.
Doug
Camera Land
720 Old Bethpage Road
Old Bethpage, NY 11804
516-217-1000
Please visit our web site @
www.cameralandny.com