Camera Land / Supporting Vendor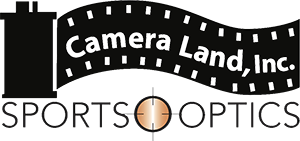 Camera Land's - Birthday / Labor Day Sale Now through Tuesday September 6th.
September 1st is Doug's Birthday and September 5th is Labor Day so we are running this sale from Now - Midnight September 6th
Everyone should attend a BBQ and eat some cake, have a great end of Summer blowout weekend and while you're having a blast, remember It's Doug's Birthday
We have been stocking up, readying for this great sale. Whatever you want, if we have it we will hook you up. If we are out of it we will get it for you. We've been adding so much to our web site that if you haven't looked recently you really should.
We are now a stocking
Revic
dealer.
We just got in a HUGE delivery from
GPO
with many discounted Open Box, Demo & Closeout options.
Our in stock inventory of
Leupold,
Steiner,
Konus,
Nightforce & Swarovski
has never been stronger.
We've lowered the prices on our web site on all offerings from
Athlon, Element, GPO, Hawke, Konus, Kowa, Meopta, Sig Sauer, Sightron also, add Steiner
to the cart for extra special savings.
Also heavily discounted are:
Azden Microphones
Peak Design
Benro Tripods and Heads
Slik Tripod and Heads
Promaster Tripods and Heads,
Tenba &
Tamrac Bags
The reductions also were applied in our
Clearance Section,
Specials Section
and even in the
Bundle Section

15% off
all
Slik
Tripods with
Extra Savings on the Slik Pro 824CF Carbon Fiber Tripod + Slik SVH-501 Video Head reduced from $449.90 to only $199.99

We want to hook you up so call us, 516-217-1000, and let's discuss which Camera, Riflescope, Binocular, Spotting Scope, Rangefinder, Tripod or whatever it is you're looking for so you get exactly the right product as well as getting a fantastic deal
We've got MANY other deals going on so please just give us a call, 516-217-1000, to discuss the Optic, Camera or Tripod you're looking for and we will hook you up.
Check out our Just Arrived Section, New Daily Flash Sale as well as our Sale Flyer
Take a look at our
Recent Newsletter

Save big $$$ - Open Box, Demo, Clearance, Bundles & Specials
We appreciate all the orders and support. Please stay well and safe.
If there is anything you're looking for please give us a call at 516-217-1000. It is always our pleasure to speak with you.
Always give a call to discuss options and what would be best for your needs
Have a great day & please follow us on Instagram at gr8fuldoug1
Thank you for your continued support.
If there is anything else that we can assist you with please let us know.
Camera Land
720 Old Bethpage Road
Old Bethpage, NY 11804
516-217-1000
Please visit our web site @
www.cameralandny.com