Camera Land / Supporting Vendor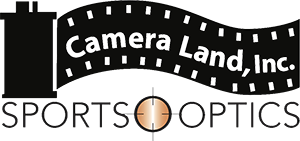 Check Out These Legs and Heads
No Spotting Scope is complete without a solid Tripod under it. Good binoculars become great binoculars when you glass off of a tripod. We've got the Tripods you want at pricing you never thought possible.
All
Benro,
Sirui
&
Gitzo
Tripods and Heads in stock are now 15% off through the end of the year. Just use code TS-22 when checking out or give us a call, 516-217-1000
We've also applied instant rebates to lower the prices on all
Slik Tripods
as well as stocking up on the
Slik Pro 824 CF Tripod and Kits
at insanely low pricing.
We've also lowered pricing through the end of the year on all
Peak Design Products
- Peak Design makes tools for doing. Their carry solutions help creatives, commuters, and adventurers keep their gear accessible, organized, and protected.
At
Camera Land
we've been working hard to save you money and get you great products.
Save big $$$ - Open Box, Demo, Clearance, Bundles & Specials

Check out our new Just Arrived Section, Daily Flash Sale as well as our exciting new Year End Specials Section for exceptional deals
If there is anything you're looking for please give us a call at 516-217-1000. It is always our pleasure to speak with you.
Always give a call to discuss options and what would be best for your needs
We appreciate all the orders and support. Please stay well and safe. Have a great day & please follow us on Instagram at gr8fuldoug_
Thank you for your continued support.
If there is anything else that we can assist you with please let us know.
Camera Land
720 Old Bethpage Road
Old Bethpage, NY 11804
516-217-1000
Please visit our web site @
www.cameralandny.com