Hi,
I took these photos today near Mönchengladbach. Between lots of Common Blues there were two Blues which looked different. Could anyone tell me if they are also Common Blues?
For this one the upperside looks different. Size was not noticeably different from Common Blues. I'm not 100% sure the photo of the underside belongs to the same butterfly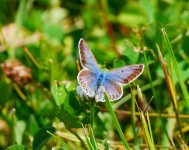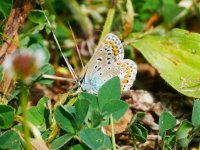 The second one was noticeably smaller than the Common Blues and while the male Common Blues most of the time had their wings closed when seated, this one never closed it's wing so it was kind of hard to get a picture where you can see the underside.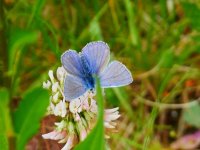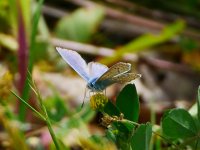 Thank you!