Here are some photographs I took in Radnage which is in the Chilterns in Buckinghamshire in the middle of the week. I go there to photograph Red Kites which I am familiar with, viz identification. These photos confuse me.
When I turned up this bird flew around me, much in the same kind of circling, winding pattern as a Red Kite. I did not think much about it at the time but it clearly is not a Kite.
Is it a Buzzard?
One wild suggestion (from the Fuji X-T3 Wildlife FB group) is that it is a Broad Winged Hawk from the US possibly blown over here during migration!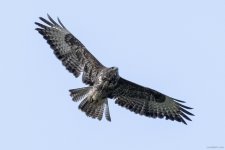 Later on I photographed this bird which I also took to be the same bird, in better light and also a buzzard? Again, the same poster suggested a hawk of some kind.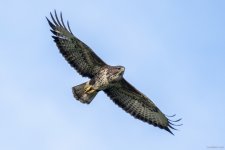 And in flight a little later (I think it is the same bird)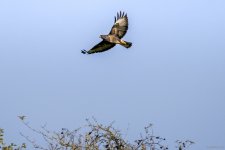 Finally, I photographed this bird the next day which I assume is definitely a Buzzard?
BTW, just so you know I am definitely trying to improve my bird identification skills here is a Milvus milvus.
Thanks for any help in advancing my bird identification skills.