Lately I am reviewing the photographs I took in Thailand in the 2019 December, and are comming to me some dughts about the identification I did. Therefore, I going to put several post. I hope you can help me.
This first one is about two (I think they are two differents birds, but I don't quite remember) female sunbirds that I identified as Mrs Goulds Sunbirds. However, looking in the eBird list for Doi Inthanon (I don't have any Thailand birds guide) they could also be a Green-tailed Sunbird (I don't see any differents between both especies).
Many thanks in advance.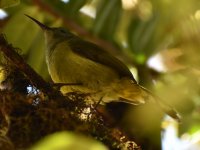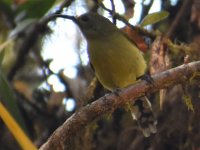 Last edited by a moderator: