Hi,
went to Dahlem in the Eifel area yesterday to look for butterflies. Since I don't have too much experience with fritillaries (besides Silver-washed) I am looking for confirmation of my IDs for some photos I took. If got them right I managed to see 6 different species. I know photos of the underside are easier to ID but sometimes it was impossible to see the underside.
1. This one is easy: Silver-washed Fritillary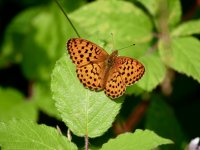 2. Marbled Fritillary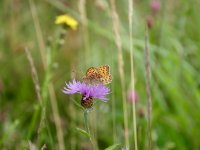 3. Struggled with this one. I think it's Dark green Fritillary but I am not sure and it's the only photo I got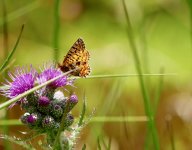 4. Cranberry Fritillary
5. Small pearl-bordered Fritillary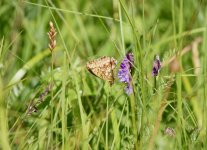 6. Lesser marbled Fritillary
Did I get them right?
Thanks
David