Hello all,
I got my second jab of Moderna, last week and have felt adventurous. The main problem in Central Park are runners who run on the footpaths without their masks, panting and sweating. They should keep to the runners' lane on the Drive.
So I have seen many of the usual birds: tufted titmice, downy woodpeckers, white throated sparrows,black capped chickadees, mourning doves, northern cardinals in the Park. The Lake is practically frozen but there were northern shovellers and mallards in the open water. I did not see any other waterfowl in a short visit to the Reservoir. However, there were plenty of
common purple grackles
. Yesterday, I saw one
great blue Heron;
today I saw two: one on the shore of the Lake and the other on the shore of Turtle Pond. The word is that they are a nesting pair. There many
American goldfinches
at the feeders.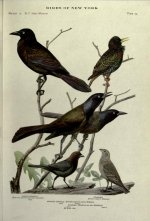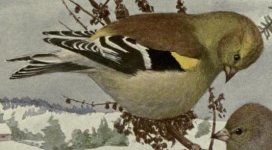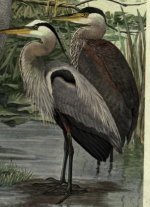 , in winter p at the Park's feeders.
Stay safe, Arthur