Taken at Sarawak, Malaysian Borneo. Dec 2020.
There are many egrets together. Therefore I am able tell just by comparing there sizes. I would like to double confirm if;
Pic #1 is Great Egret?
Pic #2
Bird-1 side view
is Great Egret also? and
Bird-2 back view
could be Intermediate Egret (due to smaller body size and shorter neck)? These Bird-1 & Bird-2 were very unlikely same species as Bird-1 were fighting with another same size egret nearby.
Pic #3 Great Egret and Grey Heron?
Thanks for the help.
Pic #1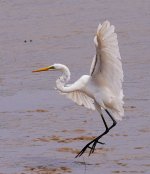 Pic #2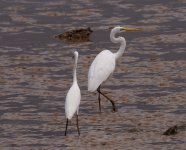 Pic #3