Saltwater marsh yesterday, Orange County, California. Thanks!
Bird one. California vs Herring vs Iceland.
Bird two. Never lifted its head. Looks like a California, but it's got pink legs so it's got to be herring or Iceland.
Bird three. This is the one that I'm most confident is Iceland. I believe these are the same bird, but I'm not 100% sure on that.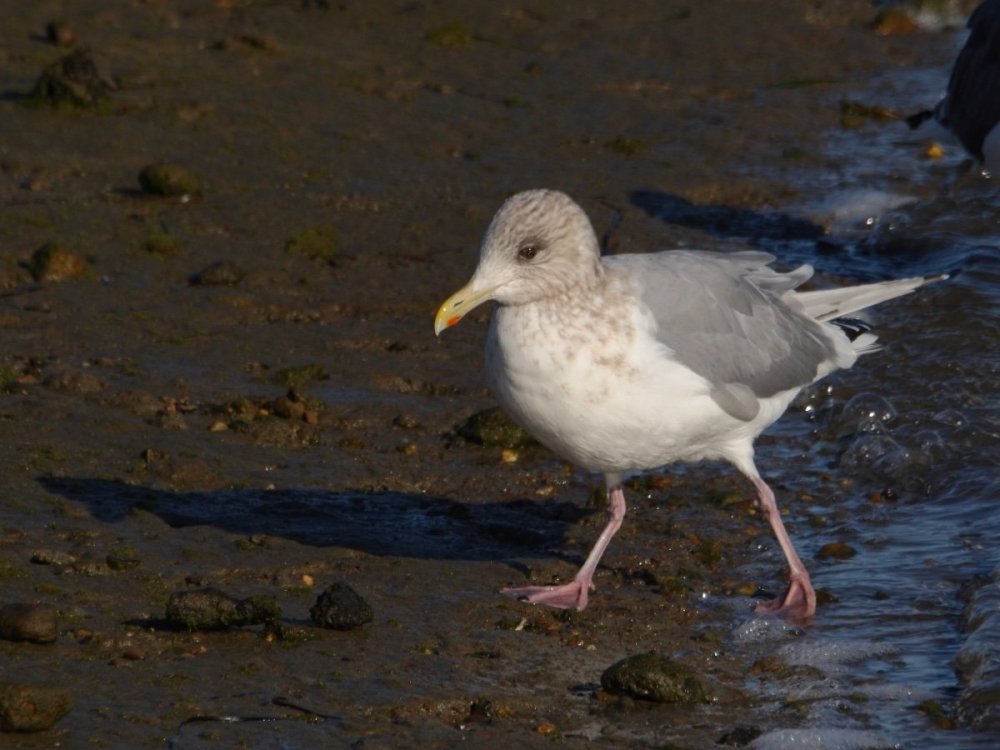 Thanks!