Hi everyone.
New member here. As of Jan 1 I am on a quest to identify #498 bird species in 2022, because why not! Up to #99 species, latest addition yesterday: Lesser Redpoll after hiking up Catbells. All in England/Scotland so far.
Live on the apex of Durham and North Yorkshire, where my favourite single 'regular' location for birds is 🤫😉! Though in the last week I have joined the Teesmouth Bird Club.
Love new locations and the outdoors, made a 30 mile walking trip last month from Berwick to Holy Island, rewarded with sights of Golden Plover and Brant Geese.
That explains the '498' and 'Ramblin' I guess!
Only taken this beautiful hobby up more seriously after doing a 10 day birdwatching tour in The Gambia/Senegal last November/December. Highlight had to be seeing 6 species of Kingfisher on one boat ride.
Looking to write a book about my experiences on this quest for these bird sightings this year. A book more about mindfulness and connections with nature, littered with unique stories about how I came to see certain species and where: hopefully with some nice pictures included there! 🖼️🐦
Ps - Looking to go to North South America, end of May. Africa later 2022.
Like to think I will be active here. Anyone local to me, by all means message if you would like company on a reserve/hike or something similar. Or even if you are not local!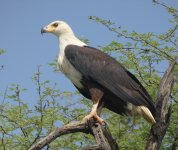 So yes. Hello BirdForum!