A couple of mystery birds (for me) at Geneva today - Isle de Rousseau area. The first two shots are Grebe-like but did not look like any Little Grebe I have seen before and I do not see what else. The shape seemed wrong for Little Grebe, bigger and more elongated.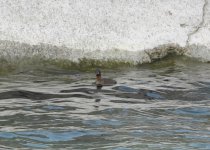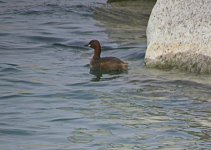 The second bird I can only believe was some domestic/hybrid but I cannot even pin down what it might be from?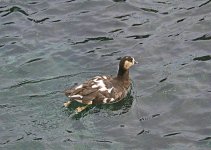 As always any advice/comments welcome. Many thanks in advance.