These are all from a scrubby area on an exotic game ranch- antelope and the like. Uvalde County, which is one county over from Mexico. Lots of bird activity! I got a good thirty-seven species. I have a few I need additional opinions on.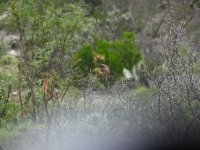 1: Female or juvenile Vermillion Flycatcher, maybe?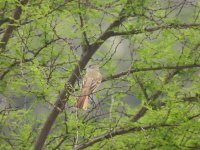 2: Any pointers on which Myiarchus flycatcher?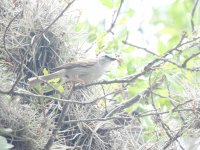 3: This one, I don't know. I thought sparrow at first, but it looks odd to me. Any thoughts?