There doesn't seem to be an image in Opus for male and female Black-and-white Tody-flycatcher yet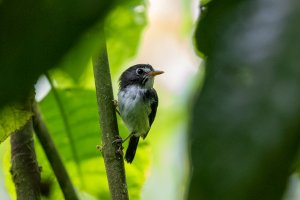 A lovely little Amazonian flycatcher with a strange distribution, it has populations in eastern Amazonian Brazil (mainly Pará), the Peruvian lowlands north of the Amazon, and the foothills of Ecuador and Peru.

www.birdforum.net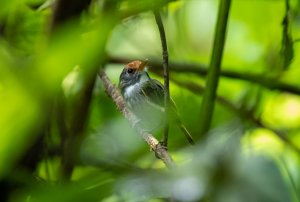 And the beautiful female to go along! I'd stopped to shelter from a rainstorm, and not long after the rain had stopped, these two came through the understory behind me, their presence betrayed by their harsh vocalizations. This is a very poorly...

www.birdforum.net