Camera Land / Supporting Vendor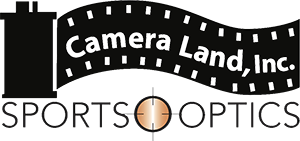 Introducing the New NL PURE from Swarovski Optik
OK, so Swarovski announced this morning the new NL Pure line of binoculars. I am sure they are awesome. If Swarovski is saying they are the new top of the line amazing binocular, I am sure they are absolutely worth taking a look at.
I have received e-mails today from at least a half a dozen Swarovski dealers announcing these binoculars, saying they are the greatest thing since sliced bread and offering to accept pre-orders for September 1st delivery (nice they are going to deliver on my birthday).
I don't know, maybe it's me or the fact that I've been in the industry a few decades but most new product delivery dates are guesstimates at best. Also, I am waiting to send an email about this new release until I actually get to look through one. I don't think you'd appreciate me giving an opinion on a product that I've never seen and saying you should jump at the chance to be the 1st kid on the block to have it.
I'm excited to check it out. The wider FOV is great. The 12x42 is an excellent addition. Once I've checked it out I'll report back. I've put the details I received below so you have some intel on them.
+VIEW. ONE WITH THE MOMENT.
The largest-ever field of view with almost indiscernible edges allows you to experience nature as never before – and immerse yourself in the moment.
+DETAIL. ONE WITH PERFECTION.
SWAROVISION technology guarantees stunning images with incredible color fidelity, making it easy to identify every single detail.
+SHAPE. ONE WITH YOU.
The NL Pure has been designed to fit perfectly into your hand. Its revolutionary ergonomic shape guarantees relaxed viewing, even for prolonged periods.
+COMFORT. OBSERVE WITH EFFORTLESS EASE.
Thanks to the forehead rest, you can comfortably observe for hours.
LARGEST FIELD OF VIEW
The largest field of view to date (477 ft @ 1,000yds) depending on the model – revolutionizes the viewing experience. Thanks to this extraordinarily wide field of view with barely perceptible edges, the NL Pure provides a very natural observation experience that allows you to immerse yourself in what you see. It is available in 8x42, 10x42, and 12x42 variations. This large field of view combined with the compact design of the binoculars and superb ergonomics takes the viewing experience to the next level. This has been achieved through continuous improvements to the optical system, including designing a space-saving mechanical concept. The highest standards of quality are achieved through consistent adherence to minimum manufacturing tolerances.
NEW MECHANICAL CONCEPT
Keeping friction to a minimum was the key when working on the focusing mechanism. Precision threads and optimum surfaces all play their part in ensuring easy mobility. A new mechanical system has been designed to position the focusing mechanism in the binocular's revolutionary ergonomic housing. NL binoculars also use the proven magnesium technology to ensure maximum ruggedness combined with lightweight.
FRP FOREHEAD REST
Thanks to the FRP forehead rest (available as an accessory) the NL Pure guarantees you stay comfortable, even when observing for long periods. The forehead rest can be adjusted so that your view is lined up perfectly.
Since there is such a significant increase in stability using the FRP forehead rest with the NL Pure, in most instances the user will not need a tripod for viewing over long periods of time especially with the new 12X model.
We've got MANY other deals going on so please just give us a call, 516-217-1000, to discuss the Optic, Camera or Tripod you're looking for and we will hook you up.
Check out our Recent Sales Flyer
We appreciate all the orders and support. Please stay well and safe.
If there is anything you're looking for please give us a call at 516-217-1000. It is always our pleasure to speak with you.
Always give a call to discuss options and what would be best for your needs
Have a great day & please follow us on Instagram at gr8fuldoug1
Thank you for your continued support.
If there is anything else that I can assist you with please let me know.
Doug
Camera Land
720 Old Bethpage Road
Old Bethpage, NY 11804
516-217-1000
Please visit our web site @
www.cameralandny.com