Hello All.
I wrapped up a 2,000 mi car trip this week to see some clients throughout Virginia, Kentucky, Tennessee, W. Virginia, Ohio and Pennsylvania before heading back to Maryland where I hang my hat. The amount of deceased birds of prey, mostly hawks it seems is beyond depressing. I pulled over and took a few photos and am hoping to receive some ID verification if possible. A moment of silence for the avian collateral damage of intermodal tractor-trailer commerce.
These three were all photographed in Kentucky as a geographical reference. I took full front and back photos which I hope will assist with ID.
Birds 1 and 2 I believe might be juvenile / young redtails but again, I'm new to this.
Bird 3 was significantly smaller so hopefully the photos will assist in an ID there. Cooper or Short Shinned perhaps?
All assistance is appreciated. Thanks in advance and stay safe everyone.
BIRD 1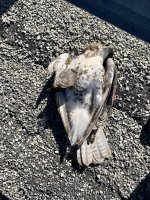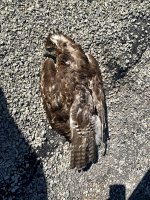 BIRD 2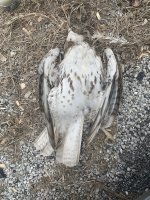 BIRD 3