Camera Land / Supporting Vendor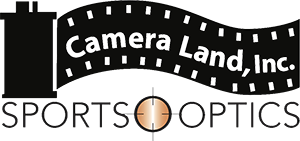 Your choice of the Kowa TSN-883 or 884 Spotting scope with the Kowa TE11-WZ II 25-60x Wide Zoom Eyepiece SUPER SALE
If you're in the market for a top rated spotting scope than you're in luck. We have put the
Kowa TSN-883 or 884
Spotting scope with the
Kowa TE11-WZ II 25-60x Wide Zoom Eyepiece
on sale at an amazing price. Please look at
these different options
to see the incredible savings.
The TSN-883/884 Series Spotting Scopes are world-class spotters that redefines the standards of color brilliance, sharpness, and brightness.
Extremely bright 3.5" objective lens garners a better view in any lighting
Body's color tone won't alarm wildlife
Phase-corrected Schmidt-Pechan prism with C3 dielectric prism coating, superior to aluminum, mirror, and silver-backed prism systems
Dual-speed coarse/fine focusing system - The well established Kowa focus system has progressed to a new dual focus system. The quick focus, with a large and easy to turn knob, will focus from infinity to five meters in two revolutions.
The fine focus, with smooth movements and pinpoint accuracy, is extremely useful at high magnifications and for digiscoping systems.
Rotating tripod collar with detented intermediate stops
Extreme water and fogproof performance (JIS protection class 7) - These spotting scopes are waterproof to JIS protection class 7 and filled with dry nitrogen gas to prevent the lens from fogging.
Multiple available specialty eyepieces
Quick-aiming sightline aids in object locating
Sliding, rubber armored sun shade (with 95mm filter thread) shields objective from rain and stray light
Easily adapted to SLR cameras, digital point & shoot cameras, and video cameras with optional accessories
The pure fluorite crystal used in these models is the optimum optical material for reducing chromatic aberration, providing the ultimate viewing experience.
The extraordinary light gathering capability supports observation during dusk and during dawn.
JIS 7 = Japanese Industrial Standard / class 7 = Protected against the effects of temporary immersion in water.
Eyepiece locking mechanism - Kowa's standard eyepiece bayonet mount has been passed down to these new spotting scopes with a new attractive feature. An eyepiece locking mechanism has been added to the mount to prevent the eyepiece from getting lost or falling out unexpectedly.
Magnesium alloy body - The magnesium alloy body made by a sophisticated molding process called thixotrophic molding has the feel and strength of a traditional metal body with decreased weight when compared to other large-diameter scopes. The rugged structure can tolerate the severest conditions and provides confidence and a sense of security for the user.
"PROMINAR" Lens - One of the major causes of deterioration of viewing quality in optics is chromatic aberration (color blur). Chromatic aberration occurs due to the dispersion of light and the different wavelengths of light focusing on different positions, resulting in a red or purple fringing around the image. The optimum optical material to minimize chromatic aberration is fluorite crystal. A fluorite crystal with extremely low dispersion characteristics is used for the convex lens of the TSN-883/884 PROMINAR models. In place of an ordinary optical glass lens, the concave lens paired with the fluorite crystal lens is made of glass with special dispersion properties to reduce the chromatic aberration to a further degree. This combination of fluorite crystal and glass with special dispersion properties nearly eliminates chromatic aberration and redefines the standards of color brilliance. This technology is the result of many years of optical design and has realized great reduction in chromatic aberration, while maintaining a large diameter lens and high contrast images when compared with conventional models.
The XD lens used in the TSN-883/884 PROMINAR models has characteristics similar to those of fluorite crystal to significantly reduce the chromatic aberration. All lenses are environmentally friendly Eco-Glass. (Eco-Glass is an environmentally friendly glass that does not contain lead or other harmful substances.)
Fluorite crystal - Kowa uses the fluorite crystal exclusively in its flagship spotting scope and large binocular models. The fluorite used as make an optical lens is an artificially grown mono-crystal with "ultra-low dispersion", a characteristic that ordinary optical glass does not have. It is an ideal lens material that almost completely eliminates chromatic aberration (color blur). The fluorite crystal produced by the sophisticated processing technology that Kowa has accumulated over the years guarantees the ultimate viewing experience.
Compact - The telephoto lens design of using 5 lens elements in 4 groups has successfully shortened the overall length of the scope while keeping a large diameter objective lens without sacrificing optical performance. The adoption of an inner focusing system has made the prism box light and compact and at the same time decreases the amount of image movement when compared to conventional prism focusing systems. The highly achromatized objective lens makes the scope as compact as a 60mm class scope without sacrificing performance.
Dimensions L: 13.5"
Weight 3.4 lb
Filter Thread 95 mm
Check out our new Just Arrived Section, New Daily Flash Sale as well as our Recent Flyer
Take a look at our
August Newsletter

Save big $$$ - Open Box, Demo, Clearance, Bundles & Specials
We appreciate all the orders and support. Please stay well and safe.
If there is anything you're looking for please give us a call at 516-217-1000. It is always our pleasure to speak with you.
Always give a call to discuss options and what would be best for your needs
Have a great day & please follow us on Instagram at gr8fuldoug1
Thank you for your continued support.
If there is anything else that we can assist you with please let us know.
Camera Land
720 Old Bethpage Road
Old Bethpage, NY 11804
516-217-1000
Please visit our web site @
www.cameralandny.com