(Warning. This is a long thread.)
Hello, folks!
I'm posting this thread mostly for suggestions or information regarding this topic, especially based on experience.
We recently moved from Avon, CT to Northumberland, NH. The state has a rather greater abundance of wildlife overall, although our yard is more "suburban" than where we used to live.
I see it as both a "clean slate" and a "work in progress" because while it's rather lacking in wildlife-attracting trees, shrubs, and flowers, it also offer new planting opportunities.
Here are some pictures of our front yard.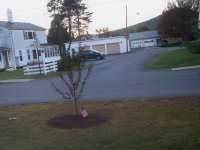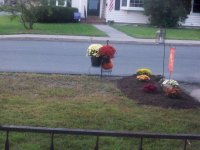 And here are some pictures of our backyard, which is far "superior" in my opinion.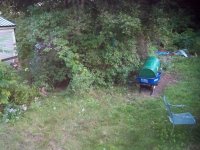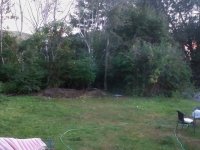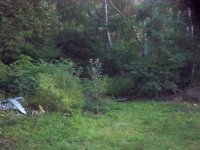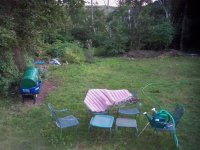 Here's a list of wildlife that are occasionally present in our yard.
(It's not exhaustive.)
Black-capped chickadee
White-breasted nuthatch
Brown creeper
Ruby-crowned kinglet
American goldfinch
Purple finch
Pine siskin
Northern cardinal
Dark-eyed junco
American tree sparrow
White-throated sparrow
Chipping sparrow
Common grackle
Red-winged blackbird
Brown-headed cowbird
European starling
American crow
Blue jay
American robin
Brown thrasher
Gray catbird
Downy woodpecker
Hairy woodpecker
Ruby-throated hummingbird
Mourning dove
Rock dove
Cooper's/Sharp-shinned hawk (Probably both)
Deer mouse
American red squirrel
Eastern gray squirrel
Eastern chipmunk
Groundhog
Raccoon
Striped skunk
Black bear (Apparently, although it is only known from damage evidence)
Spring peeper
Gray treefrog
(We probably have other amphibians as well, as we haven't spend much time searching for them.)
Although many wildlife species have shown up in our yards, wildlife in general are not often seen in our yards, except for a few.
In particular, our front yard is rather devoid of wildlife.
Does anyone have any suggestions on what plants (trees, shrubs, flowers, etc.) would be the best for attracting wildlife?
In particular, I'm interested in attracting the following birds and wildlife.
Tufted titmouse
Red-breasted nuthatch
Golden-crowned kinglet
Eastern bluebird
House/Carolina wren
Baltimore oriole
Red-bellied woodpecker
Pileated woodpecker
Flying squirrel (Not in our house, though, like back in Connecticut)
Red fox
Weasel
Green or Northern green frog
American toad
Eastern or Red-spotted newt
I'm also interested in attracting more black-capped chickadees, white-breasted nuthatches, downy woodpeckers, blue jays, eastern gray squirrels, and eastern chipmunks, since they are rather scarce on our new property, unlike our old one back in Connecticut.
Does anyone have any suggestions about which plants would be ideal for attracting some of these wildlife?
(Please note that I'm mostly looking for trees and shrubs that are fairly fast growing, or that produce fruit/nuts rather quickly. We live in zone 4.)
Thanks for reading this far!
Any input would be appreciated.
God bless!