Hi,
once more I am asking for confirmation for some IDs. All pictures taken two days ago in Düsseldor, Germany.
Is this a Scarlet dragonfly? Couldn't get photos from another angle as it was only landing at the side of the trail for a few moments before it flew away and did not return (luckily I had the camera ready when it appeared). I can't see any black, so it is a Scarlet?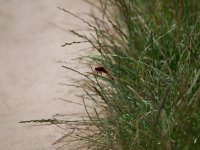 Moustached darter? Could not move around the dragonfly to shoot from another angle. My ID is based on vulgar scale and the black around the frons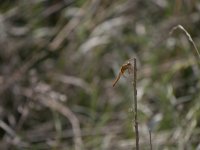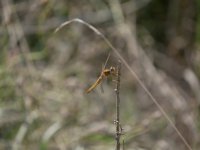 Last one I am pretty sure is a female banded demoiselle only thing which makes me a bit unsure about the ID is the missing white pseudopterostigma. Also there were some banded demoiselle males showing territorial behavior a bit further down the ditch.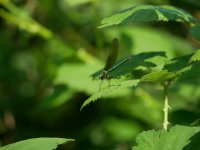 Thank You!