Camera Land / Supporting Vendor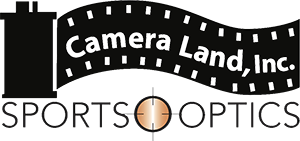 Camera Land is Better Every Day vs any XYZ Prime Day
Those of you who know us know that when you call here, 516-217-1000, a person answers the phone, not a recording. We are here to assist you with knowledgeable information on Sport Optics, Photo Gear and Tripods. We will always work with you on pricing and do all we can for you.
We are a family owned and operated business since 1957. Shopping with us is helping support families with kids. Little league, after school activities, BBQ's. Not another Summer Home or Private Jet for the corporate elite.
We're your local shop that instead of sending your package over with one of our kids on his bike we send with the big brown truck. Help keep small business alive and give us a call. We'll do all we can to make sure you're happy you did. Thanks
Check out our new Just Arrived Section, New Daily Flash Sale as well as our Latest Flyer
We appreciate all the orders and support. Please stay well and safe.
If there is anything you're looking for please give us a call at 516-217-1000. It is always our pleasure to speak with you.
Always give a call to discuss options and what would be best for your needs
Have a great day & please follow us on Instagram at gr8fuldoug_
If you would like to be featured on our Instagram and Facebook account, please tag us in your photos and videos (@gr8fuldoug_) --
Thank you for your continued support.
If there is anything else that we can assist you with please let us know.
Camera Land
720 Old Bethpage Road
Old Bethpage, NY 11804
516-217-1000
Please visit our web site @
www.cameralandny.com