A quick introductory explanation on the ridiculously long-winded screed that follows: As I used my new Swarovski CL 7x21 Curios over the past five days, I typed up my impressions each evening in a sort of stream-of-consciousness log. At some point my ramblings got far too long but I don't really want to edit them down so I'll spare those short on time by providing a brief recap up front: To my eyes the Curio is the best true pocket binocular available. The Leica 8x20 Ultravid is a close second, and everything else I've tried is quite farther behind. If you are interested in how I came to this conclusion, please read on, but I do apologize for the length.
This won't be a formal review of the Swarovski CL 7x21 Curio, despite all the typing below. There are plenty of people on this website with more experience and better technical knowledge than I. I read a lot of their postings on Birdforum before deciding to buy the Curios – really great info on this binocular here. Instead I'll share some observations and impressions after using them daily for about five days while walking my dog, running errands, looking out windows, biking on frozen trails with my kids, cross country skiing, dedicated bird watching trips to local patches and generally living an active retired life in Alaska in winter.
Some background: Early this year I found myself in need of a robust, waterproof, pocketable binocular. In looking at reviews on the internet, what constitutes pocketable to one person may not apply to another. For me it means being able to slip the device into a man's dress shirt pocket. As far as I know, the only high-end binoculars small enough for me are the Leica 8x20 Ultravid and the new Swarovski Curio. Perhaps the Trinovid models are waterproof now as well, I am not sure.
A couple of quirks that apply to me but may not to other readers is that I really couldn't get used to focusing knobs at the rear of the bridge. I just found that position too slow and awkward. Also, my eyes are pretty bad and I use glasses all the time, including when looking through binoculars. Lastly, I have a personal preference for the big three European optics makers.
My experience with pocket binoculars goes back to the early 2000s when I bought a Zeiss 8x20 Victory with the offset single hinge. My wife loved it but I wasn't quite as satisfied. It was too big to easily slip in a pocket and if you did manage to squeeze it in, pulling it back out took two hands and some care. The view was good for a pocket bin but I was happy when my wife claimed them and I was on the search again. That was the same time Leica came out with the 8x20 Ultravid and I was hooked. The view in the local sporting store was better (to my eyes) than the Zeiss and it had double hinges, making it fold down small enough for my preferred method of carry. I bought them and they became my most used binoculars for about 18 years. If anyone really wants to read about the details of my ownership of those little bins please see this thread: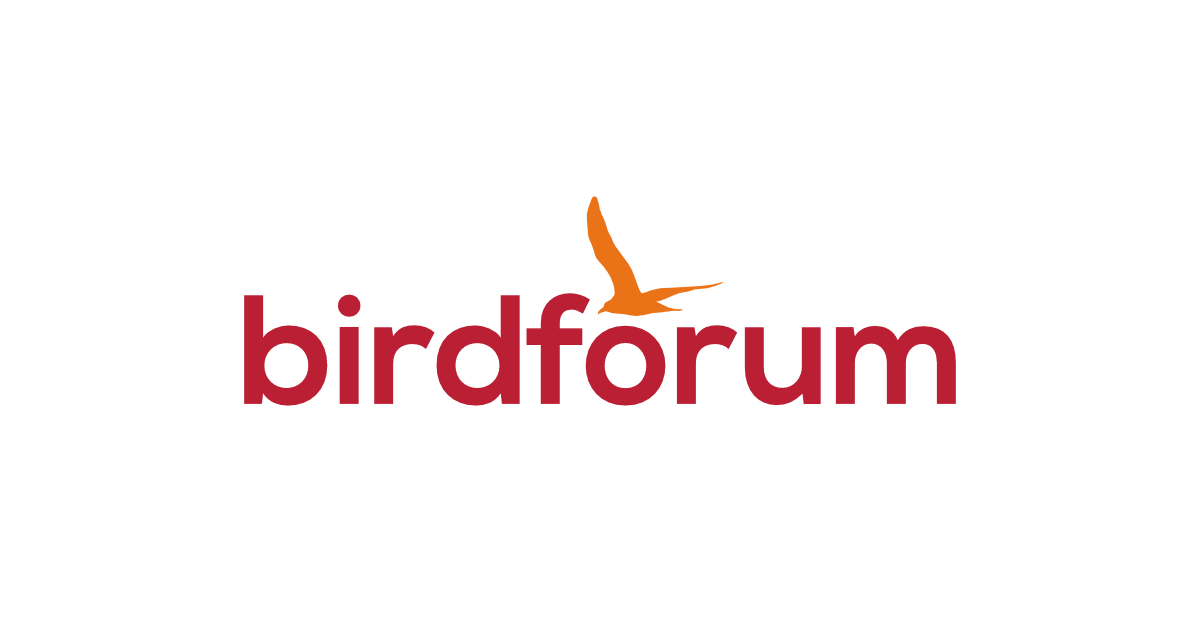 Back in the early 2000s I was in the market for a truly pocketable alternative for when my primary birding binocular, a Swarovski 8x32 EL, was too big. At the time, I looked at the 8x20 Swarovski and Nikon models but both had rear focus knobs that I couldn't quickly adapt to. Leica only had the...

www.birdforum.net
Fast forward to 2023 and I was again looking for a pocketable high-end binocular. Unfortunately the old optics counters at the local sporting goods store had no quality pocket bins, and no dedicated optics sales people to chat with. If you did manage to find a free employee, they had to find a floor manager who had to find a key to unlock the optics displays. They'd hand you whatever they had, but they didn't have any knowledge of the items. If you were lucky, you'd get a guy from the gun counter who at least had a hunter's knowledge of optics. I was left to on-line reviews and internet shopping. The on-line research was fun and that's where I learned Swarovski now made the CL 7x21 model that was practically identical in size to my old Leica, and it had a forward focusing knob. I enjoyed my time with the Leica but the promise of the Curio's bigger exit pupil, wider FOV and higher light transmission won me over. And it must be said, I did have a good long run with the little Leica, so it was nice to try something new. Still, it would have been informative to compare a fresh new 8x20 Ultravid head-to-head with the Curio, but at least up here in Anchorage these days, that's just not possible. So I ordered a Curio sight-unseen and they arrived last week.
True to the written reviews, the Curio is less fiddly to get the best view than I recall the Leica was, and my wife's Zeiss 8x20s are. I assume this is a function of the slightly larger exit pupil diameter. A quick caveat here: My 18 year old Leica's lived a hard life but I did try to keep them clean and the lenses unscratched. My wife's Zeiss 8x20s are much less "scuffed" and the lenses are also in perfect shape, but they are older binoculars. Probably a factory fresh version of either would fare better in comparison, but these are what I have to work with. Take all of these comments as one man's opinion, and I'm not all that adamant that I'm right.
Another caveat, one night I was looking through the Curios at some lights across the street and detected significant light spikes above and below the lights. It was pretty noticeable and I was actually surprised at how big the glare spikes were. Then I had a (rare) brilliant idea. I took off my glasses and extended the eye cups and re-tried the test. I'm sure you've all guessed it by now: no more spikes. I have other older glasses that do not induce these spikes at all, so it's a quirk of my current glasses but it's worth noting that my eyes/glasses/binocular combo will be unique to me. As the cool kids on the internet say, YMMV.
The Curio is noticeably brighter than the Zeiss, and a bit less yellowy. The Curio appears to me more accurate in color than the Zeiss. As I recall, the Ultravid was also better than the Zeiss in terms of view (not as washed out, more accurate saturated color). Compared to my old Swaovski 8x32 ELs, the Curio provides an identical neutral color rendition to me.
The Curio obviously, noticeably, has a wider field of view than the Zeiss and according to published specs, the Ultravid had a similar FOV to the Zeiss. I really like the wider FOV.
The 8x does bring the object of attention closer, but I only really notice the power difference (or the related hand shaking) when comparing the 8x20 directly to the Curio. And while the hand shaking is slightly less with the 7x Curio, neither 8x nor 7x caused shake for me that was of any consequence. When used separately, I really didn't notice an obvious difference in "power" between the two. What was obvious was the Curio felt more like looking through a bigger binocular, more comfortable. That ended when I tested the 7x21 against my 8x32 ELs. Then the Curio showed that it was no match for that kind of comparison. But hey, I was biking with my son and fell down a steep hill. The snow was deep enough that there was no danger from the fall, but I was worried as the bike almost landed on me. As we dug through the snow for the lights which fell off the bike in the crash, I was really glad I had my 9 ounce binoculars tucked in my shirt pocket rather than over a pound of glass and magnesium bouncing around my neck. This to me is a good example of why the optical compromises are worth having something you can always have with you. Later that day my son's bike had a draggy rear disk break and at one point its squeaking caused a group of Chickadees to make alarm calls from their perch. Boreal or Black-capped? I can't tell from the alarm calls but luckily the little binoculars were able to probe into the spruce trees (Boreal). My bigger ELs would have made searching in the tree shadows easier, but I'd have never taken them on such a trip in the first place.
The neck strap fasteners on the Curio cause it to seem like it hangs at a pronounced angle so that the bottom hits my chest. The Zeiss Victory's seem to hang much flatter when open, but when I compared them by hanging both, they dangled at the same angle. I guess the Zeiss' lighter weight makes them feel less "pokey." It's a little thing, but worth mentioning. Since the strap fasteners on my old Leica both broke off, I tied a thin nylon cord around the bottom of the sliding eye cups. This allowed me to move the knot wherever I wanted so they always hung perfectly flat. This is not to say the Curio is uncomfortable, just a bit more noticeable when bouncing against my chest.
There is a black plastic cover underneath the Curios' bridge which I assume allows access to the focusing mechanism for repair or servicing. Because of the texture cast into the part, It makes a loud scraping sound when my fingers rub across it. I suspect with a small bit of wood used as a scraper, it would make a pretty good turkey caller. It doesn't seem cheaply made, just a little out place on the otherwise very upscale product. I am glad Swarovski built in access points for repair. I can see no way to access the focusing mechanism on the Zeiss Victory. Since my Leica top bridge plate fell off once, I know that's how they access the focusing parts on that model. I glued it back in place with a bit of epoxy and had no more trouble with it.
The Curio feels noticeably heavier than the Zeiss, the Ultravid was a little heavier than the Zeiss as well, I think.
The screw-up eye pieces on the Curio are 10 for 10! Perfect! I'm glad they don't have intermediate detents, I keep mine screwed out a little less than 1/8th of an inch, and sometimes all the way in. I haven't had them move unless I twist them. The Ultravid and Zeiss pull-out versions seem cheap in comparison.
The focus knob on Curio is great (works well with gloves), very good on the Ultravid (not as smooth as the Curio but large and well positioned), acceptable on the Zeiss (a bit small and stiff for me, also a bit of a reach for my small fingers). Close focus to infinity takes about 2 and 1/3rd turns. That's slower than the little Zeiss and probably my old Leica but it's not something I noticed in use, I just checked it for this write-up. I will say the Curio's depth of view in focus is greater than the Zeiss and during real-world birding, the Curio needs very little shifting of the focus knob to move from one bird to another.
The close focus for my Curio with my glasses is a bit over 9 feet, without glasses a bit under 8. I don't normally use the minimum focal distance but since I'm trying to offer some value, I just measured 8x20 Zeiss and they were about 6 inches less with or without glasses. I can't say what my old Leica's close focus was but based on my usage, I never wished they could focus closer. I should note that I'm not a butterfly/dragonfly watcher. I did regularly use the Leicas to view what fish were feeding on when flyfishing, but distances for this sort of use are well beyond minimum.
The Curio diopter knob was easy to set and hasn't moved since I set it. The little Ultravid push button system worked perfectly as well. The little Zeiss 8x20 is more like the Curio, but harder for me to adjust.
I left this comment for last, not that it matters really, but it kind of does. The little Ultravid looks like a proper miniature binocular. The Curio looks like something more upscale, less like a piece of field equipment, more like something an opera patron or tourist might carry. I think I prefer the Ultravid looks. Surprisingly, after 18 years, the old Zeiss Victory, with its funky swoopy styling has really grown on me. Its styling reminds me of the older terminals of the NY JFK airport in a cool, retro way. But only when folded out; when closed the Zeiss looks like a big lump. Maybe in 18 years (God willing) I'll warm to the Curio's looks. Probably. Already the simplicity of the all black version has a classy, understated appealing look to me. One of my kids commented that the orange and silver version of the Curio looked like it might come out of the cartoon backpack of Dora the Explorer. I'm not sure the orange/silver two tone version is that bad, but if the Curio came in green and black I would have probably opted for that.
So those are my long-winded impressions and observations of the Curio. In summary I'd say it's a noticeable improvement in field of view, brightness and color rendition over the old Zeiss 8x20, and a slight improvement over the 8x20 Ultravid in brightness and color rendition or saturation. I found no appreciable difference in handling except the Curio acquires a good view a hair quicker than the old Zeiss, and this probably would be the same for my old Leica. The Curio doesn't hang as unobtrusively as the other two. The Curio's focus knob and twist-up eye pieces are better. If my Leica hadn't been stolen, I would not have replaced it with the Curio just based on the glowing reviews I've read on-line.
On the other hand, if I'd been able to compare my old Leica to the new Curio, would I have wanted to "upgrade" for a view I feel is slightly more comfortable and pleasurable? I am not so sure I would have. Maybe the thief who took my Leicas did me a favor. In any case, the Curio and the little Leica Ultravid do seem to be as good as a pocket binocular can be made and you'd be lucky to have either one. The Curio benefits from almost 20 years of optics technology development against the older Leica design. To me, the Curio has a slightly better view than the Ultravid, and is quicker to get that view when the bins are brought up to the eyes.
I hope these ramblings will add a bit to the wealth of information already on this forum regarding the Curio and other pocketable binoculars. Sorry for the length and thanks for reading!
Last edited: