Hi everyone,
Based on an idea suggested by another community member, and using the measurements he took of his Swarovski scope, I just created and uploaded a 3D printable red dot/reflex sight adapter for the ATS 65.
Photographs of the adapter he printed, installed on his scope: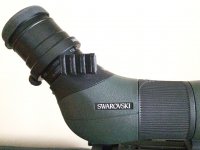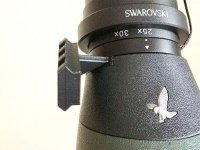 I'm not quite sure if it would work with the ATS 80 as well ... as both scopes can use the same eyepieces, that seems very likely.
The files required for printing (as well as the source code, for the technically inclined) can be downloaded from:
https://www.thingiverse.com/thing:2989735
Your feedback would of course be highly interesting to me!
Regards,
Henning