Camera Land / Supporting Vendor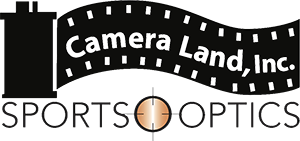 Saturday 3/7/2020 1 Day Sale Revisited
A couple of weeks ago we ran this sale and we have been asked to PLEEEEASE run it again by guys who missed out. OK, here we go 1 more time.
We are open till 5:30 Eastern time today. If there's something you're interested in please give us a call, 516-217-1000, and we will give you special sale pricing on it today. It's just me, Jeff and Scottie today. If we're crazy busy the day will fly by and before I know it I'll be able to go home
So give a call and get a deal, thanks
We've got MANY other deals going on so please just give us a call, 516-217-1000, to discuss the Optic, Camera or Tripod you're looking for and we will hook you up.
Check out our most recent Sale Flyer for some great deals
If there is anything you're looking for please give us a call at 516-217-1000. It is always our pleasure to speak with you.
Always give a call to discuss options and what would be best for your needs
Have a great day & please follow us on Instagram at gr8fuldoug1
Thank you for your continued support.
If there is anything else that I can assist you with please let me know.
Doug
Camera Land
720 Old Bethpage Road
Old Bethpage, NY 11804
516-217-1000
Please visit our web site @
www.cameralandny.com