Well-known member
Supporter
I've used the customer service of brands like Swarovski, Zeiss, Meopta or Steiner in the past and more often than not I've had the (really nice) impression that they go beyond what was expected, very often repairing more than was requested or sending replacement parts (like eyecups, objective covers, etc.) for free (including international shipping).
Well, I'm glad to report that I've had a similar experience with Sirui.
I recently dropped my tripod and it landed on its head (a Sirui VA-5) and the clamp that attaches the handle to the body of the head was broken.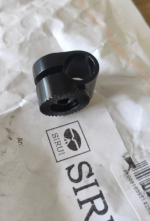 I wrote to Sirui to see if they could be of any help: mind you I bought my head second hand and I have no receipt or idea of how old the head is. No questions asked: the very friendly people on their customer service simply requested my delivery address to send me the said piece absolutely free of charge. Quite impressive in this age of things made to be substituted by a new unit should any piece fail.
All my respect to Sirui. Not only their products seem very good quality and usually great value (I've had a couple of tripods, a couple of heads and a lens for smartphones) but they seem to back them up with good service.
On a side note (in case this can be of any help). While I waited for the piece to arrive, I used the same piece from a Manfrotto MVH500AH head that, while bigger, has fulfilled its function flawlessly. Because the inner round hole of the Manfrotto clamp is a little bigger than the one on the Sirui, I simply had to wrap some tape around the tip of the Sirui handle to make it work. Looks a bit off, but does the trick.
In the following picture you can notice how the right side is actually larger but when the nut is tightened works equally well.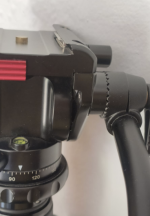 Last edited: