Hi,
I have various sparrow photos from west Texas (late April). For some reason these ones have me stumped.
Seen in dry desert areas with mesquite.
Field Sparrow? - seen at Caprock Canyons State Park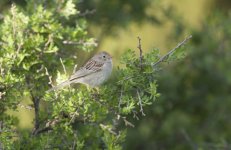 Clay-Coloured Sparrow? - seen at Big Bend National Park
Olive Sparrow? Not sure, the wing details are throwing me as I'd expect more uniform green from Olive.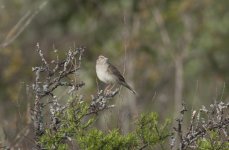 Thanks,
Paul
Last edited: