With 30% less weight than comparable competitors, the new ZEISS SFL binoculars ensure a comfortable viewing experience in every observation situation with no compromises in optical quality.
Learn more
The Ultra-High-Definition (UHD) Concept of the ZEISS SFL delivers an image with a neutral color that enables ideal perception with the human eye making it possible to precisely identify the smallest features in the plumage and reliably distinguish between species.
UHD Concept
During nature observation, it is often necessary to move quickly in order to catch the right moment. The ergonomics of the new ZEISS SFL binoculars guarantee easy and convenient handling, thanks to its SmartFocus Concept and a large exit pupil, providing a comfortable and immersive viewing experience.
SFL Ergonomics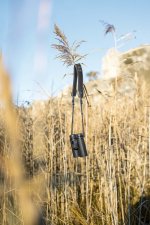 Last edited: