Camera Land / Supporting Vendor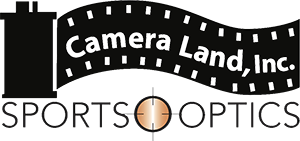 The Swarovski dG 8x25 Digital Guide is Here
The
The Swarovski dG 8x25 Digital Guide
has arrived and is now in stoick.
STAY CURIOUS
The dG is the first long-range optical device to allow you to identify and document your sightings and share them with other people
DISCOVER NATURE
Learn more about the wildlife you spot. The dG helps you to identify birds and other animals on your own. With the simple push of a button, your sightings are transferred to your smartphone, your Merlin Bird ID app, or the dG Mammals app for automatic identification.
TREASURE MOMENTS
Seamlessly observe, photograph and track your wildlife encounters. With 8x magnification power, you won't miss a thing. Store your images and videos in the SWAROVSKI OPTIK dG app to preserve your special moments.
SHARE THE JOY
Share your discoveries with others. An integrated Wi-Fi hotspot allows several of your companions to follow your sightings by live stream. You can also share your adventures on social networks with friends and the worldwide community.
FASCINATING!
Apps provide information about the wildlife and help you to identify your sightings. SWAROVSKI OPTIK recommends Merlin Bird ID and dG Mammals.
MERLIN BIRD ID APP
The Merlin app's main function is to identify more than 5,000 bird species worldwide. When you take a photo, it is transferred directly to the Merlin app.
dG MAMMALS APP
The SWAROVSKI OPTIK dG Mammals app identifies nearly 100 of the most common mammals in Europe.
EASY TO USE
The functions can be controlled by a single button in the center.
WI-FI CONNECTS EXPLORERS
Simply set up a Wi-Fi hotspot wit a 5-meter (16-foot) range and live stream your sightings.
RUGGED HOUSING
Pouring rain, dirt, or dust – it's no problem for the dG.
dG 8x25
The full potential of the dG is unlocked when you link it to your smartphone. You need the SWAROVSKI OPTIK dG app to connect your dG to mobile devices. It also allows you to connect to apps like Merlin Bird ID and dG Mammals, which help you to identify and share your sightings. This app is available for all current smartphones from the App Store and Google Play.
We've got MANY other deals going on so please just give us a call, 516-217-1000, to discuss the Optic, Camera or Tripod you're looking for and we will hook you up.
Check out our most recent Sale Flyer for some great deals
If there is anything you're looking for please give us a call at 516-217-1000. It is always our pleasure to speak with you.
Always give a call to discuss options and what would be best for your needs
Have a great day & please follow us on Instagram at gr8fuldoug1
Thank you for your continued support.
If there is anything else that I can assist you with please let me know.
Doug
Camera Land
720 Old Bethpage Road
Old Bethpage, NY 11804
516-217-1000
Please visit our web site @
www.cameralandny.com