Let's be honest, saying 2020 was a bad year it's like saying the sun is a star, we know it already, so let's move along. But it's always good to think of the positives even in the worst of times, one positive for me was adding a total of 15 species to my Florida life list which brought me to the milestone of 300 species in my home state (more on the later). But with all of these birds were the best experiences for me? I figured I'd make a list of the best birds I saw this year and I encourage everyone to do the same, if nothing else it would be a great sendoff to the year and maybe this list will be changed in the second half of the month, who knows?
One rule I put myself was that every bird in my top 10 needed to be photographed so that everyone can see my attempts on remembering some of the best moments of the year for me personally.
Honorable Mentions:
Rufous Hummingbird
Least Bittern
Burrowing Owl
Gold-winged Warbler
Black-faced Grassquit
Enough delay, here is the actual list with the reason included:
10. Eastern Bluebird (First time I photographed the species and it was the last Bluebird I needed to photograph)​
​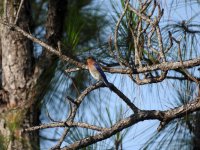 ​
​
09. Cuban Pewee (Only sighting I had of this bird before was in the Bahamas, far away and in the rain)​
​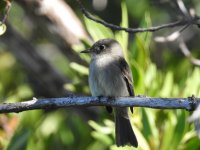 ​
​
08. Wood Duck (Seen before, but usually far away and never 100% sure they were wild birds)​
​
​
07. Eastern Towhee (One of my favorite sparrows and it was amazing having a family of 5 at eye level less than 10 feet away from me!)​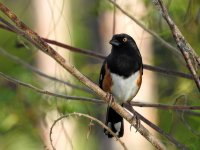 ​
​
06. Olive-sided Flycatcher (First record of this species for my county, best showing record for Florida and I was able to see it very easily)​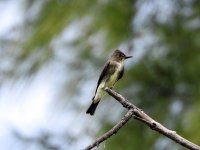 ​
​
05. Greater Scaup (Last lifer of the year, Golden-winged Warbler would be here if it wasn't that the photos for it are nonexistent)​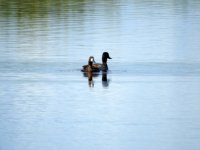 ​
​
04. Florida Scrub-Jay (Top 5 birds I have in my life list, so it's hard to not have it somewhere)​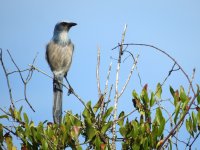 ​
​
03. Common Hill Myna (One of the best exotics I saw this year and it was nice seeing this established bird that's sadly on it's way out in the region)​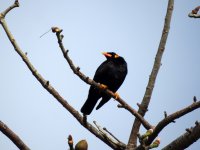 ​
​
02. Bullock's Oriole (300th Florida State Bird for me! Just saw it this morning and it made me very glad I waited until now to make this list)​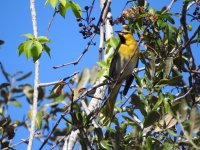 ​
​
01. Northern Bobwhite (Hard to beat the 300 milestone, but having only seen the bird before in the same conditions as the Cuban Pewee in Bahamas, having a chance of seeing a pair of them for 10-20 minutes next to my car and getting amazing shots, it was my clear best bird of the year since July)​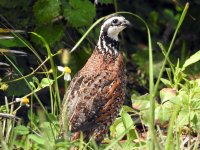 ​
​
Hope to know what everyone's picks are for 2020 and here's to better birding in 2021!​