If I said the wrong thing it was a Senior Moment
Staff member
Opus Editor
Supporter

Some of you may know I've had problems with my laptop since a Windows update. I can't access my pictures on the hard drive at the moment, but hoping they can recovered.
I do have some backed up on a Flash Drive which worked fine last night but today, this is what I'm faced with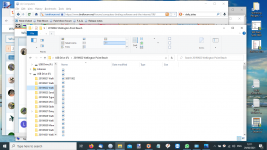 Even worse on Faststone, as it won't even open a folder
I can show the thumbnails in a folder in the style I want: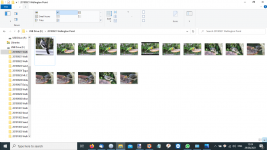 But I seem to have to do it for every folder, instead of it carrying over to every one.
All those images should have the name of the bird and the file number.
Last night I set the system that when I double-click on a picture it would open in Pain.net, but today it's opening in the Windows Picture viewer.
Paint.net isn't displaying properly either, though it was last night..
If anyone can help with any of this (Faststone is how I like to do a quick browse to sort the images, delete unwanted and decide on what I want to upload to my Gallery. Also I like it for straightening horizons (best programme I've found for that.)
But this is what I'm faced with: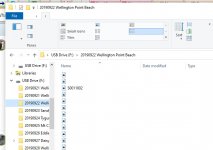 I know I probably need to re-boot, but if anyone can give me any pointers before I do so I'd be truly grateful.