Hi. I came across some birds I wasn't sure about yesterday. Scanning a pack of Scaup, I noticed one bird that had a tufted head appearing peaked at the back (in the center below):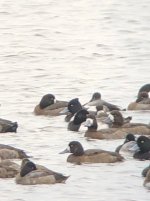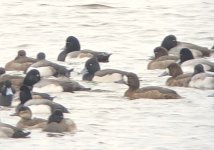 Possibly the same bird (there was also a Ring-necked Duck around):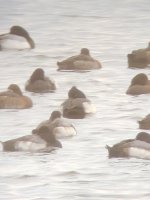 A female that stood out in the Scaup flock for having very minimal white above its bill (visible in first picture) -- not sure if this is regular for juvenile Scaup or an indication of a different species / hybrid: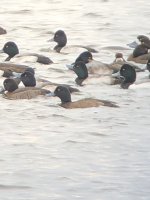 Earlier in the day, I spotted a gull that looked darker than a Herring Gull with heavy facial streaking, making me think of Lesser Black-backed. A more experienced birder in the same spot thought it looked odd, a bit lighter than Lesser-black Backed, and mentioned the possibility of a Herring hybrid. Tried to take some pictures through my scope: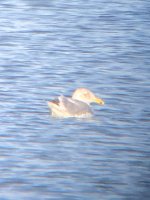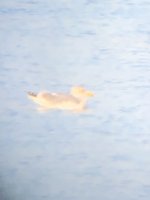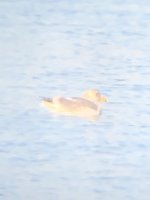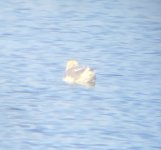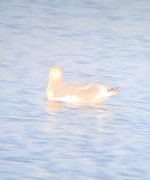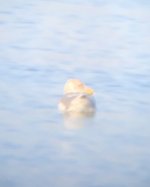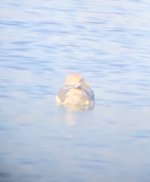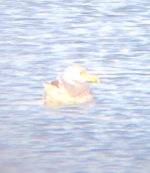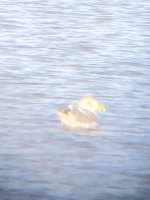 Sibley mentions a Siberian subspecies of Herring with a darker mantle, but notes that it's restricted to Alaska. I could also be overthinking this one (if the mantle color is within normal range for Herring rather than a hybrid / Lesser Black-backed) as a beginner.
Thanks again for the help! Had a great time.
Last edited: