Hi there,
Toady I setup my trail camera in my woods behind the house and at 9am, a small brown bird landed on the suet feeder and had a good munch.
It seems to be about the size of a great tit, (attached image) and has green and yellow plumage on its wings.
Apologies for the bad image quality, as I had to zoom in the screen shots to focus the bird.
I will attach some screenshots and a Google Drive link to the full video of its visit.
Google Drive Link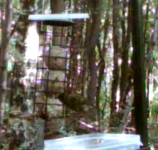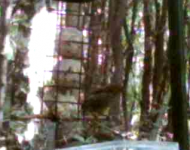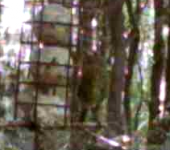 The only thing I can think of is perhaps some sort of warbler?
Thanks in advance,
Jake