Location: Lowland forest, Sarawak, Malaysian Borneo
Date: Nov-2022
Is it possible to tell if this individual is adult or could be young adult? I also made a comparison with another confirmed adult female (nesting nearby with over 30 days old chick), sighted at close proximity area (about 2-3km radius from nest) but not same time and day. If it is young adult, that means there were second family nearby.
My initial thought it could be young adult based on its slow low level flying pattern and lighter plumage. But after I put side by side comparison with adult female, I'm not so sure now.
This individual were flying pretty low. Unsure if this is young adult or is same nesting adult female I'm observing.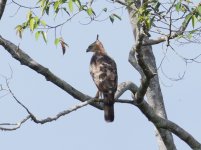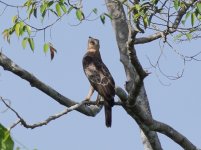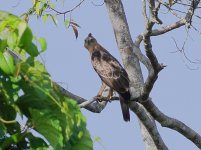 Comparing to confirmed nesting adult female which extracted screenshot from various video footages from other days. Picture boxed within blue color are confirmed adult female.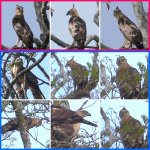 Same individual nesting adult female boxed in blue color above.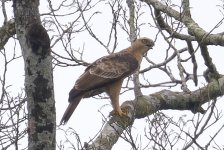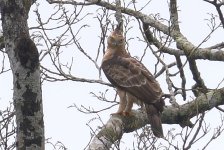 Appreciated for any help. Thanks.