Sarawak, Malaysian Borneo. Oct 2020.
I'm not sure which plover this is. The pics are 2 separate birds. (1) with darker color chest, (2) another with lighter color chest. The white on its neck goes all the way around its neck.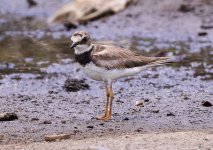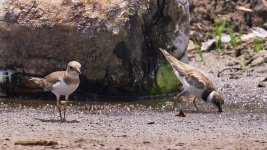 It is sad and unfortunate seeing such beautiful plovers scavenging food at illegal rubbish dump site. Only saw these 2. No other plover sighted.