Camera Land / Supporting Vendor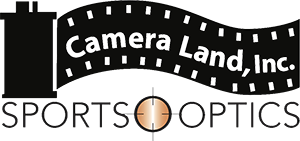 Winners Chosen - Next Drawing is February 1st for Slik Tripods
We are very excited to be able to be giving away:
A
Slik Pro CF-934 Tripod
with the
Slik SGH-300 Compact Gimbal Head
- The SLIK PRO CF-934 is designed for photographers and outdoorsman that use heavy equipment but still need to be mobile. The PRO CF-934 can handle up to 10kgs of equipment but weighs less than 2.4kgs thanks to carbon fiber. The maximum height is over 1.8m (higher than eye level). For low angle photography the SLIK PRO CF-934 has SLIK multi-angle leg locks that allow the angle of The Slik SGH-300 Gimbal head is compact at only 6.5" tall, 8" wide, and 2" thick, while weighing in at just 1.77 lbs. It is perfect for photographers using the new super-zoom lenses like the Sony 200-600mm, Nikon 200-500mm, and the Canon 100-400mm. The gimbal head supports 10 lbs of gear so a super-zoom with a professional body will perform great. each leg to be positioned individually. This allows the tripod to lowered below 30cm from the ground for low angle or macro photography in the field. Also outstanding for Spotting Scopes and Binoculars.
We will also be giving 6 lucky winners one of the
Slik Pro 824CF Tripods
- The SLIK Pro 824CF has four leg sections that when fully extended reach a height of 64 inches but when completely retracted the tripod is only 18.8 inches in length. It has a weight of just 3.7 lbs but is capable of handling nearly 18 lbs of properly balanced equipment. So the SLIK Pro 824CF would be usable with the highest number of tripod heads from SLIK and others the tripod has an industry standard 3/8 mount post that is reversible to 1/4-20.
This months winners are:
Hawke Frontier ED X 10x42 Binocular
- Will M. of LRH
Hawke Frontier FFP 5-25x56 - Mil Pro Riflescope
- Andy F. of The Arizona Hunter
Congratulations to our winner
Remember to enter our February drawing for your chance to win
Slik Tripods
It is our pleasure to bring these drawings to you each month to show our appreciation for all the support that we receive. Just our way of saying thank you.
We would also like to take this opportunity to thank the monthly winners for posting reviews of the products they have won. The forum members value your opinions, as do we.
Please go to our web site
www.cameralandny.com
and enter. Past entries will not be in this drawing. To keep the drawing available to those that continue to have an interest, each contest winner will be drawn from entries for that contest period.
Are you our next winner?
What are you waiting for? Just go and sign up. There is no purchase required and we are not selling your info to anyone.