On Sunday I was at the Tregeseal Stone Circle, West Cornwall, helping to clear the encroaching vegetation.
I spotted this little chappie and a couple of mature viviparous lizards (Zootoca vivipara) and presumed it was a juvenile BUT checking online indicates juvenile Z. vivipara are very dark in colour. This is definately NOT dark, so is it just a colour variant or what?
The ventral surface had a prominant orange stripe, but couldn't get a pic. It was too camera shy
)).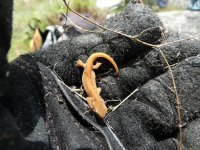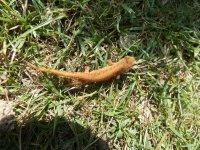 TIA
Fof