Alternative name: Mount Apo Sunbird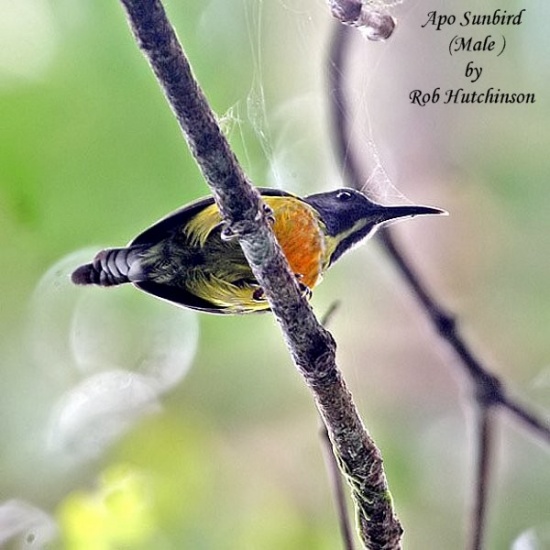 Includes: Tboli Sunbird
Identification
12 cm
Dark grey head
Olive-green upperparts
Distribution
Mindanao in the Philippines.
Taxonomy
Subspecies
There are 3 subspecies[1]:
Habitat
Forests above about 1000 m.
Status
Near Threatened in the 2007 IUCN Red List due to its limited range. The habitat is, however, apparently secure (BirdLife International, 2007).
Behaviour
Diet
At the time of editing (2014) there was no information available on their diet. They forage singly, in pairs and in mixed species groups.
References
Clements, J. F., T. S. Schulenberg, M. J. Iliff, D. Roberson, T. A. Fredericks, B. L. Sullivan, and C. L. Wood. 2014. The eBird/Clements checklist of birds of the world: Version 6.9., with updates to August 2014. Downloaded from http://www.birds.cornell.edu/clementschecklist/download/
BirdLife International (2007). Species factsheet: Aethopyga boltoni. Downloaded from http://www.birdlife.org on 11 February 2008.
Handbook of the Birds of the World Alive (retrieved November 2014)
Recommended Citation
External Links