This article is incomplete.
This article is missing one or more sections. You can help the BirdForum Opus by expanding it.
Overview
The Arenal Area, on the north side of the Arenal Volcano, includes three major habitats: the forest on the lower edges of the volcano itself, the Arenal Lake which is a result of a hydroelectric project, and the more open areas with fields, second growth, and hotel gardens up to the town of La Fortuna. The forest areas are accessible through trails in the Arenal Volcano national park and through trails in the Arenal Observatory Lodge, which allows day access for a reasonable cost (2010). Both are found near the end of a gravel road that leads through some of the more open areas and which gives access to one marsh area by the lake.
Birds
Notable Species
Among many common or rare birds that can be seen around this area: Bicolored Hawk, Black-faced Solitaire, Orange-bellied Trogon, Black-and-yellow Tanager, Great Curassow, Fasciated Tiger-Heron, and Olive-crowned Yellowthroat.
Rarities
To do
Check-list
Birds you can see here include:
To do
Other Wildlife
To do
Site Information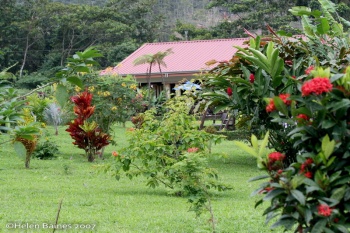 History and Use
To do
Areas of Interest
Ecocentro Danaus Biological Reserve ~ featuring 154 species birds, botanical gardens, butterfly farm, natural lagoon, other wildlife (sloths, tree frogs, etc).
Access and Facilities
There are many good hotels to chose from in the area. Beautiful gardens and a wealth of birds were seen at the Volcano Lodge Hotel.
Contact Details
To do
External Links