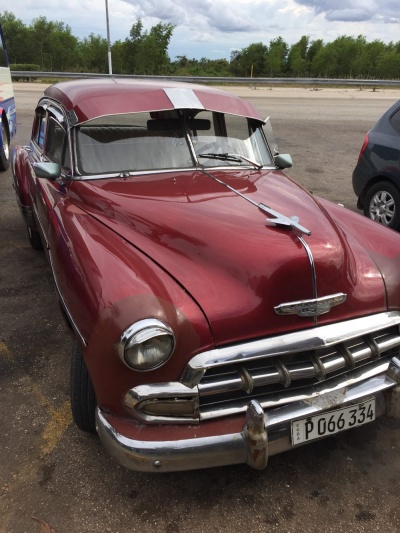 Overview
Endemics, wintering warblers, friendly people and some mojitos .....
Birds
Roughly 380 species have been recorded in Cuba including 28 endemics.
Cuba's birdlife has a distinctive North American touch, southern families like Antbirds or Furnarids are completely missing. Several endemic species are only found locally and are very rare, two haven't been seen for a long time and are probably extinct (Cuban Kite and the Cuban form of Ivory-billed Woodpecker).
Areas of interest
Most endemics can be seen in Cienaga de Zapata or Zapata Swamp. However, some species are confined to very small areas in the west or in the east of the island.
Access and Facilities
Birding in Cuba is easy. In most areas local guides can be a big help. Some knowledge of Spanish can be very helpful, even in tourist areas many people don't speak English. Accomodation can be limited in some places or booked out early. However, things may change fast now with the renewed relationship towards the USA. Since some time you can also rent private rooms.
Many birders visit Cuba with tour companies, however it's also possible to bird independently or with the help of a local company. Most hotels have lower standards compared with other islands in the Carribean.
There isn't much traffic on the roads and driving is easy. Public transport is mainly by bus (some train lines have now reopened) and usually slow.
External Links
Pages in category 'Cuba'
The following 4 pages are in this category, out of 4 total.