This article is a stub.
This article is short and lacking information. You can help the BirdForum Opus by expanding it.
Rhinoptilus africanus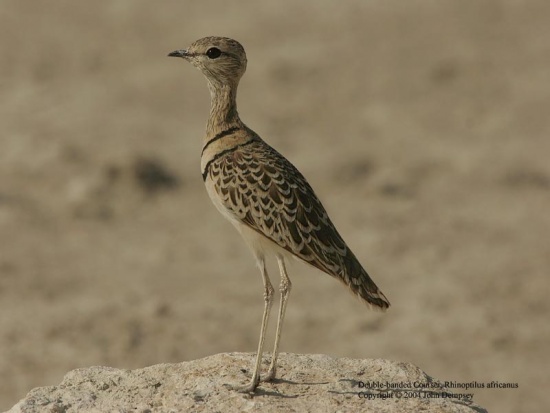 Also known as the Two-banded Courser.
Identification
Distribution
Taxonomy
Habitat
This is a bird of dry and alkaline flats as well as short grass plains normally up to 1800m.
Behaviour
Although it is active by day it may be nocturnal where temperatures are very high. It is generally seen in pairs. It nests on the ground among pebbles or animal droppings, laying a single egg.
External Links