Alternative name: African Little Sparrowhawk
Accipiter minullus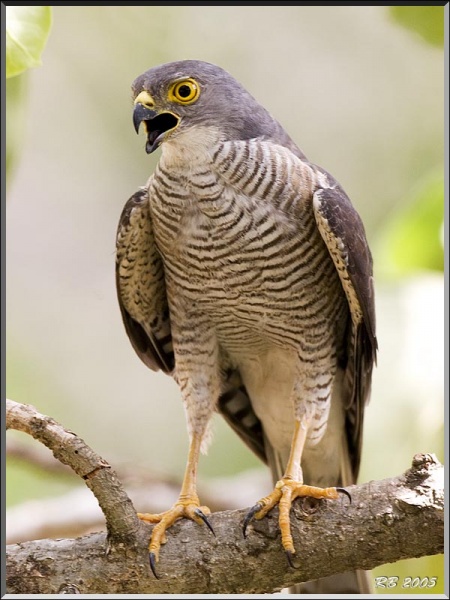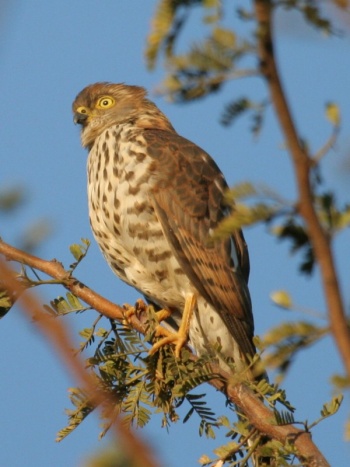 Identification
23–27 cm. Grey with lightly barred underparts.
Distribution
Southern, central and eastern Africa: Cameroon through Central African Republic, Sudan and Ethiopia to Somalia, and south to South Africa.
Taxonomy
Falco minullus Daudin, 1800, Gamtoos River, South Africa. Monotypic.
Accipiter minullus has 2 subspecies:
A. m. minullus; and
A. m. tropicalis.
Habitat
Woodland and forest.
Behaviour
Diet includes small bats, lizards, and insects.
It builds a small stick nest of twigs lined with green leaves, high in a tree fork. Two eggs are laid and incubated for 31 days; fledging about 26 days.
References
Lepage D. 2008. Avibase. Search for "Little Sparrowhawk" downloaded 30 May 2008.
External Links