Puffinus puffinus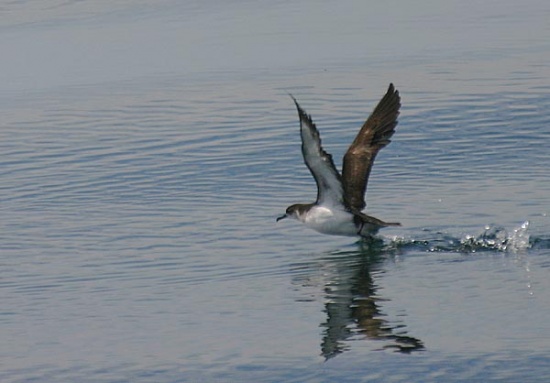 Description
Length 13.5" (34 cm), wingspan 33" (84 cm). Blackish or dark brown upper parts, white below, white wing linings, white crescent behind eye, short tail.
Identification
Photo taken in Gulf of Maine southeast of Bar Harbor, Maine, USA, 7/26/04.
Habitat Nests colonially in burrows on grassy slopes of islands, often at some distance from the sea. Visits burrows after dark, strictly pelagic when not breeding.
Bird Song
<flashmp3>Puffinus puffinus (song).mp3</flashmp3>
Listen in an external program
External Links