m

 

m

 

(8 intermediate revisions by 6 users not shown)
Line 1:
Line 1:
−

{{stub}}

+

{{}}

−

;Otus thilohoffmanni

+

;Otusthilohoffmanni

 
+
 
+
 
+
 
 
 
+
 
+
 
+
 
+
 
+
 
+
 
+
 
+
 
+
 
+
 
+
 
+
 

==External Links==

 

==External Links==

 
+
 
 
−

[[Category:Birds]] [[Category:Missing Images]]

+

[[Category:Birds]] [[Category:]]
---
Latest revision as of 09:04, 19 February 2013
This article is incomplete.
This article is missing one or more sections. You can help the BirdForum Opus by expanding it.
Otus thilohoffmanni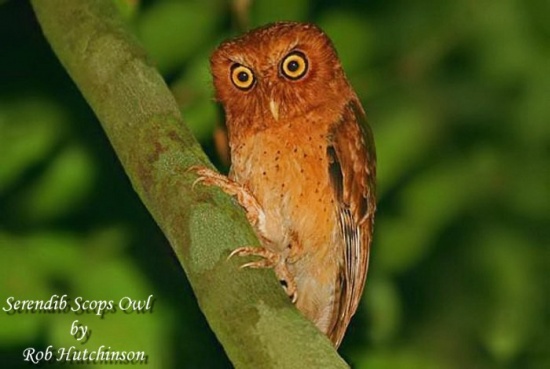 Identification
Discovered in 2001.
16.5cm. Short-tail, reddish-brown, yellow to orange eye, but more orange in males. No ear-tufts, weakly defined facial disc, and only the very top parts of the lower leg are feathered.
Distribution
Endemic to a small area in southwest Sri Lanka.
Most records are from Sinharaja and Kitulgala.
Taxonomy
Habitat
Rainforests.
Behaviour
Nocturnal. During the first two hours of darkness the owl hunts in the undergrowth for beetles and moths.
It roosts close to the ground where it is camouflaged.
External Links