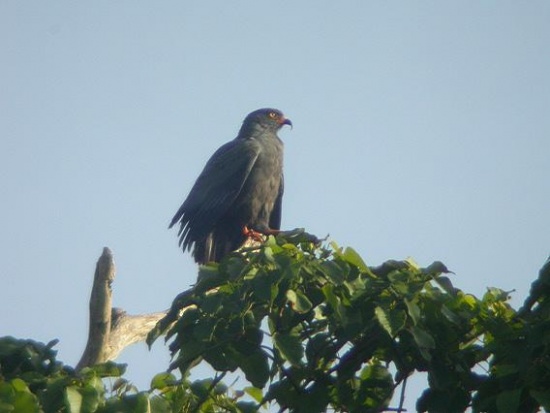 Helicolestes hamatus
Rostrhamus hamatus
Identification
Similar Species
Distinguished from the similar Snail Kite by its yellow eye and shorter tail without white band.
Distribution
Central and South America
Breeds from Colombia, Venezuela, and the Guianas south to eastern Peru, northern Bolivia, and Amazonian Brazil.
Has been recorded in eastern Panama.
A resident species.
Taxonomy
This is a monotypic species[1].
Sometimes placed in genus Rostrhamus.
Habitat
Swampy tropical rainforest.
Behaviour
These birds generally choose a high perch.
Diet
Feeds heavily on Pomacea snails.
References
Clements, JF. 2009. The Clements Checklist of Birds of the World. 6th ed., with updates to December 2009. Ithaca: Cornell Univ. Press. ISBN 978-0801445019.
BF Member observations
Recommended Citation
External Links