This article is incomplete.
This article is missing one or more sections. You can help the BirdForum Opus by expanding it.
Alternative name: East African Citril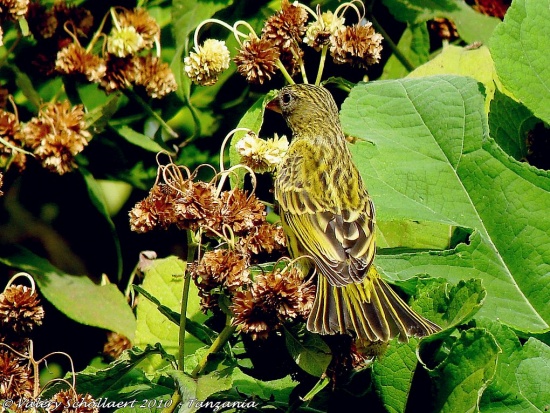 Crithagra hyposticta
Serinus hypostictus
Identification
Similar to (and often treated as a subspecies of) African Citril, but has a greyish or olive face and indistinct eyebrow. These features also distinguish it from the Western Citril and Forest Canary.
Distribution
East Africa: Tanzania, Malawi and adjascent northern Mozambique.
Taxonomy
Two subspecies recognized:
Some authorities1 treat the Southern Citril and Western Citril as subspecies of the African Citril.
Habitat
Forest edge, moist woodland, gardens.
Behaviour
References
Dickinson EC (ed.) 2003. The Howard & Moore Complete Checklist of the Birds of the World. 3rd ed. Princeton Univ. Press, Princeton, NJ, USA. ISBN 9780691117010
Sinclair I & Ryan P. 2003. Birds of Africa south of the Sahara. Princeton University Press. ISBN 0620207299
Recommended Citation
External Links